Applications in the Oil & Gas industry require the highest quality flow measurement devices to ensure accuracy, longevity and safety. Project requirements can vary significantly and you can be assured of excellent service and products with the experience and expertise PFS has in this market.
The products manufactured by Primary Flow Signal are of the highest quality available in the Oil & Gas industry and the world. Our customer service, ranging from on site visits, training and complete engineering support is unparalleled in the industry and is still, currently utilized by customers and end users of our products on projects we supplied decades ago.
Types of Flow Meters for Oil & Gas Applications
This finished venturi flowmeter represents a high level of engineering design and performance. Every component and manufacturing technique is specialized from the customized low hardness / high strength base carbonsteel to the fine finished inconel clad that covers all wetted surfaces and serves as a critical barrier to protect the base carbon steel from the destructive effects of sour gas.
Are you interested in learning more about our flow measurement devices? Contact PFS today to learn more about how our flow meters can be beneficial for oil and gas applications.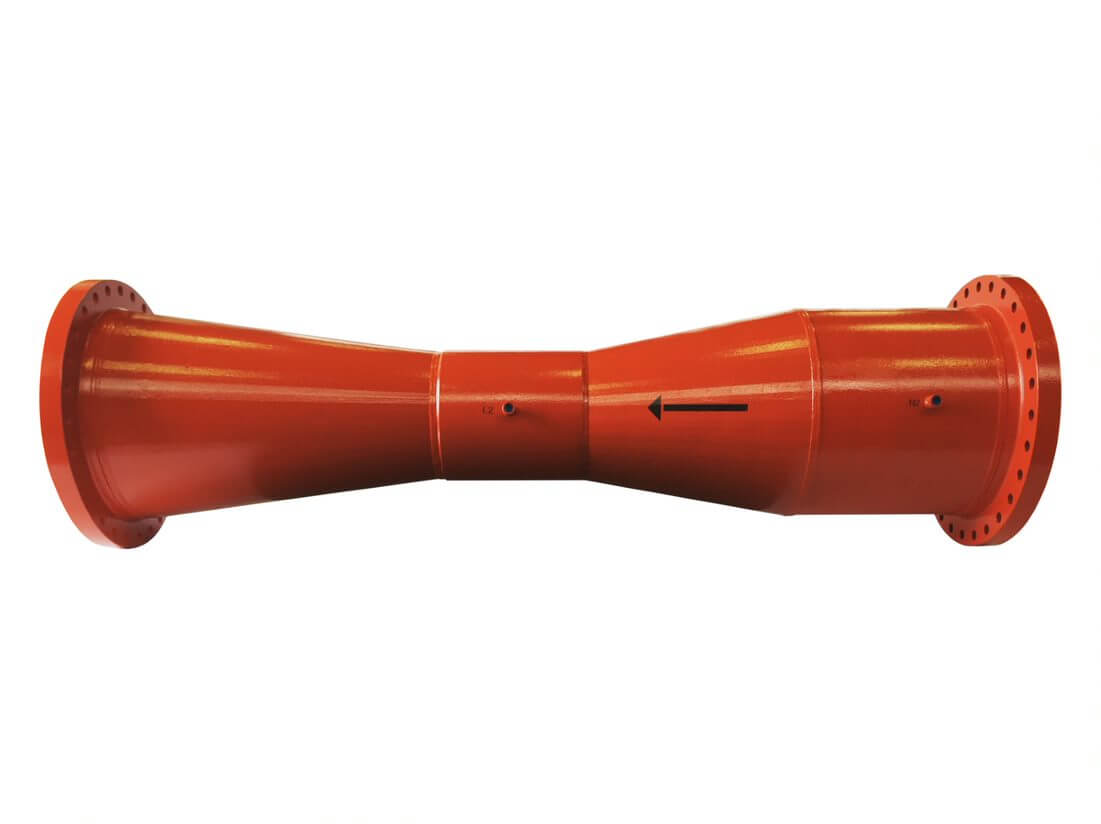 Highlighted Project
PFS supplied 55 Classical Venturi flow meters for one of the world's largest LNG processing facilities in Queensland, Australia. Read to learn more about this project.