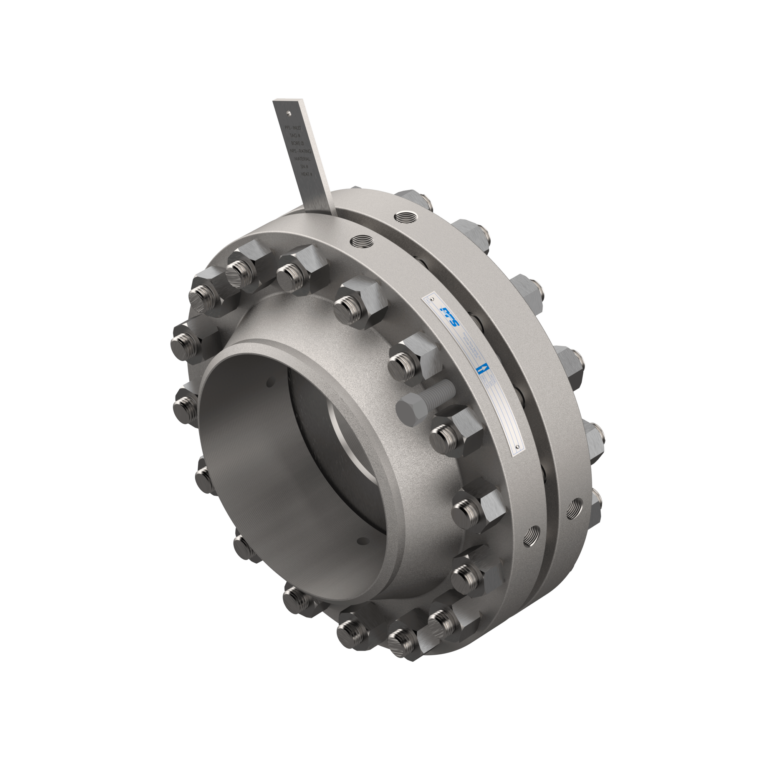 +/- 0.50 to 0.75% Uncalibrated Uncertainty
Lower Cost, Field Welded Install
Line size: 1/2 to 40 inches
Meets ISO, AGA, ASME, API Requirements
Flange Taps / Corner Taps
Description
Orifice Unions are ready to install assemblies used to measure and control flow or to reduce pressure in a pipe system. They are comprised of Gaskets, Hardware and Orifice Flanges that contain pressure sensing ports. An orifice plate is also typically used with the orifice union. Once installed (welded in line), connect your dP flow transmitter and you are ready to measure flow. Configurations of this assembly are adaptable to almost any line conditions. Components that comprise the assembly can be precisely specified for any application, with carbon steel flanges and a stainless-steel orifice plate being the most common variation.
Specifications
Line Size
½" to 48" Standard (special sizes available)
Head loss % of Differential
30% to 70% Beta Dependent
Basic Accuracy (% of Total)
+/- 0.25 (Calibrated) +/- 0.50% to 0.75%, Beta Dependent (Uncalibrated)
Minimum pipe Reynolds number
Must be greater than 10,000, Added uncertainty under 10,000
Required Straight Piping
Per ISO, AGA, ASME, API standard as applicable, 5 to 70 Pipe Diameters
Beta Range
0.20 to 0.75
Useful Service Life
Long, Check Periodically if Erosive Fluid is a Concern
Service Functional Limits
Clean liquids & gases
Vent or Drain Holes
Vent or drain holes are available to let trapped gas or condensate pass
Support and Service
In addition to a wide range of differential producing Venturi flow meters, orifice plates, WedgeType™ flow meters, and open channel flow elements, PFS provides comprehensive, specialized services for new and existing flow meters, including rehabilitation, hydraulic analysis, and full engineering support.
Certifications
ISO 9001, ASME S&U, PED Certified, CRN.