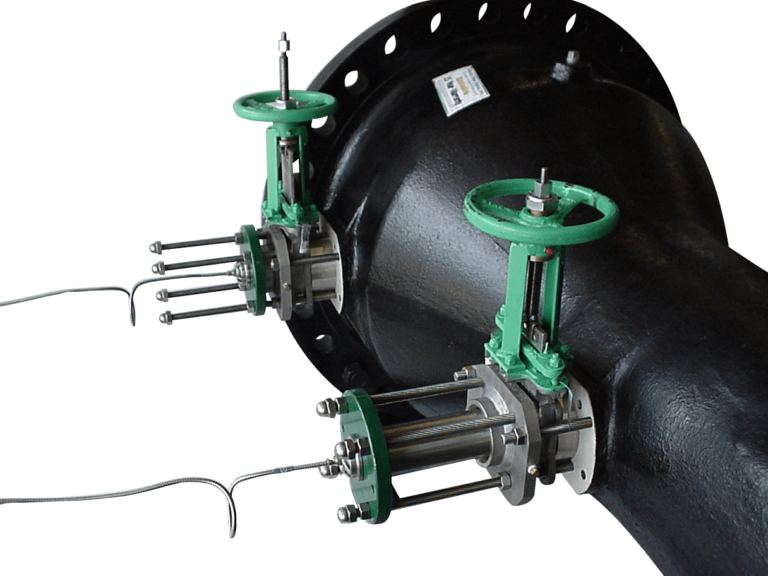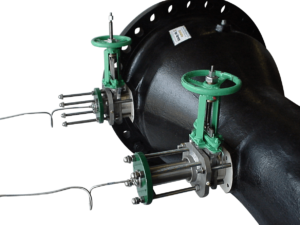 HVT-SMS Sealed Meter System
+/- 0.50% Uncalibrated Uncertainty
Low Loss, Highly Contaminated Fluid
Line sizes: 6 to 14 inches for 2 inch SMS; 16 to 96 inches for 3 inch SMS
Head loss % of Differential (Venturi): 3.50 to 10.0 percent
Recommended pipe Reynolds number: Greater than 75,000 for basic accuracy
Description
The PFS Sealed Meter System (SMS) provides accurate and reliable measurement for applications that contain contamination, such as sewage and/or sludge, without the concern for plugged impulse lines. One of the greatest advantages this system offers is the ability to perform maintenance and calibration services without removing any parts of the system or stopping the flow. By utilizing dual or triple DP transmitters, the minimum to maximum flow rate range can be significantly extended while maintaining accurate and repeatable flow rate documentation.
The Sealed Meter System is available for Cast Iron, Ductile Iron and Fabricated Venturi Meters.
Specifications
Head loss % of Differential (Venturi)
3.50 to 10.0 percent
Basic Accuracy (% of Total)
+/- 0.25 (Calibrated) +/- 0.50 (2 Sigma) (Uncalibrated)
Minimum pipe Reynolds number
Must be greater than 75,000
Required Straight Piping
Consult datasheet for required US & DS piping based on your specific application
Beta Range
0.30 through 0.75
Useful Service Life
Very Long
Service Functional Limits
Clear liquid, gas, contaminated and solid-bearing line fluid
Support and Service
In addition to a wide range of differential producing Venturi flow meters, orifice plates, WedgeType™ flow meters, and open channel flow elements, PFS provides comprehensive, specialized services for new and existing flow meters, including rehabilitation, hydraulic analysis, and full engineering support.
Certifications
ISO 9001, ASME S&U, PED Certified, CRN.